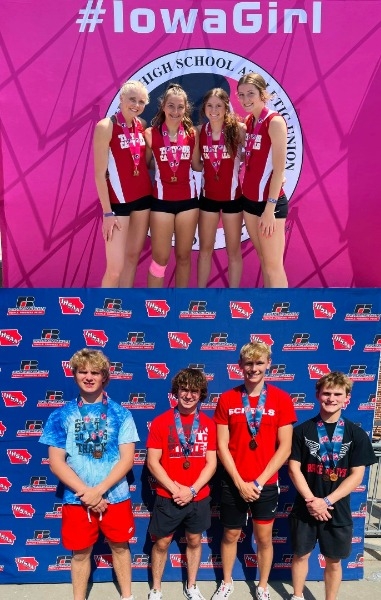 Teigland Earns Two Golds
State Track for boys and girls was held on Thursday, May 18th through Saturday, May 20th. See the Iowa Track & Field State Meet Central website for all results and a replay of their live-stream. The schedule of events, . . .
Click on the links to view the track records for each event at Treynor: Treynor High School Boys Track & Field Records Cardinal Girls Relays Events & Records Jerome Howe Relays Events & Records WIC Boys . . .